Lisbon | Deluxe Plus Studio
Rated
5
/5 based on
20
customer reviews
General Introduction: This student accommodation brings a new kind of life experience to Lisbon. The residence offers stylish ensuite rooms, plenty of shared social and learning spaces, all-inclusive rentals, and the ultimate student experience. The Room: on floors 2-4 compact double bed study desk & chair wardrobe with shelving full length mirror ensuite bathroom kitchenette […]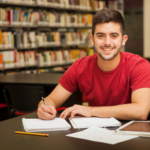 Holaaa!! I am from Andalucia and booked a student room in Barcelona. Great location and enjoy my time. Gracias:)
Carlos
Holaaa!! I am from Andalucia and booked a student room in Barcelona Great location and enjoy my time Gracias:)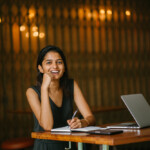 I went from India to London – an adventure! I booked a student accommodation at this platform. Great experience! 
Prisha
I went from India to London - an adventure! I booked a student accommodation at this platform Great experience! 
I am from Amsterdam and I am in Seville for an Internship and practice my Spanish. I have a cheap and amazing room, love it!!
Lieke
I am from Amsterdam and I am in Seville for an Internship and practice my Spanish I have a cheap and amazing room, love it!!
I am from UAE. I study in Portsmouth, great city. I booked at this platform and worked well.
Rashid
I am from UAE I study in Portsmouth, great city I booked at this platform and worked well
Student accommodation Lisbon
Beautiful Lisbon, the vibrant Portuguese capital by the seaside planted! Learn the unique meaning of saudade, friendship and Erasmus+ during an adventure abroad you'll forever remember!
Indulge in a bohemian lifestyle filled with tasty gastronomy, warm weather and amazing wine, all for affordable prices!
Can you hear the waves crashing and feel the warming sun? All this is just one room away, make sure you don't miss it!
Looking for student accommodation Lisbon? Check out our selection of quality rooms in spacious flatshares, studios for extra privacy and new co-living spaces available for mid-term rental! Safely book your room today entirely online!
All properties are fully furnished and equipped, completely ready for you to easily move-in!
Well Located Flats
Our flats are located right next to parks and groceries shops and transports to keep you well connected with the entire city. Lisbon is very compact, just bring your trainers and most of the time you could just walk, healthy and getting a tan – perfect!
Rooms Ready to Move-In
Fully furnished and equipped flats and studios! Book your room and simply move-in to you new home! Just make a Booking request and check with the landlord directly the availability and off you go! You pay the monthly rent to the landlord directly – no extra fees!
Full Support & Trust​
No worries! Our dedicated team is here to help you in case you need assistance before, during and after your stay!​
Did you know?
Lisbon is the home of one of the smallest bookshops in the world. Located a few steps up the Escadinhas de São Cristóvão, on the border of Baixa and Alfama, this spot is worth a visit but you may need to wait for space to clear since the cupboard-sized shop (crammed with approximately 4,000 books) only fits a couple of people inside at a time. Super cool to check it out!
Student Accommodation in Lisbon and Neighborhoods
If you have ever thought of moving to a city in Europe, you may have thought of the city of Lisbon at some point. Not only is Lisbon the best city in Portugal, but it is also one of the best in the whole continent. It has a warm atmosphere, nearby beaches, affordable for a tight student budget and many cafes. It also offers a wide range of universities and institutes for students, and the nightlife is very active.
The best neighborhoods in Lisbon have been cataloged in recent years thanks to the great student demand from university students. These are surrounded by different areas of the city, but they ensure that any place in Lisbon is good to live in. You will notice that Lisbon in general is super safe and check with us for more information about the neighborhood, the distance to your University of internship company – we are happy to provide you with as much information as possible.
What has Lisbon to offer?
Lisbon offers an exceptional student life experience for students. Great restaurants, lively nightlife and a vast array of entertainment options mean that Lisbon is a fantastic choice for students looking to make the most of their years at uni.
Set against the ever-present backdrop of the Atlantic Ocean, this dainty sun-kissed city lives in a Latin fairytale of timeworn manners and traditions. With Studentroomrentals.com student accommodation Lisbon, you'll be living in the heart of the city so you can explore all that Lisbon has to offer.
What to see in Lisbon?
Belém Tower is to Lisbon what the Eiffel Tower is to Paris or the Big Ben to London. It is the city's most photographed landmark, which, along with the marvelous Jeronimos Monastery, should top your list of must-see monuments (You can take tram 15E from Cais Sodré, for 2. 50€ without any transportation card).
Visiting Alfama is like visiting the architecture, as well as visiting the sounds and the smells of old Lisbon. This is one of the most typical quarters of Lisbon.
It's also very easy to describe the Commerce Square in just one word: wow! This is one of the most majestic squares of Lisbon, maybe even in whole Europe, and was once the main maritime entrance to Lisbon.
Rossio is also one of the most beautiful squares in Lisbon. People pass here every day, rushing for work, and they hardly take the time to look around – Rossio is like a living book.
Where to eat in Lisbon ?
Food in good restaurants is very affordable. For a dinner (only main dish, without soup and drink) you will pay around 10-15€.
But there are some places where you can eat really good typical Portuguese food for a cheap price (5-8€ with drink). We recommend:
Casa da India (Rua do Loreto 49)
Tasco da Sé (Rua Augusto Rosa 62)
Toma-Lá-dá-Cá (Travessa do Sequeiro 38)There is also a really nice tradition in some places, that you pay for the entrance and then you can eat (5 courses to choose one) and drink (soft drinks, beer, sangria) as much as you can!
Where to party in Lisbon?
And now comes the most important thing: where to go for the good parties!
Lisbon is famous for Bairro Alto and unusual types of having fun. People gather in one place on Bairro which is called Erasmus Corner. There you can find many small bars and pubs. You should go inside, grab a beer and drink it outside while talking and having fun with your friends. There is only one thing to remember: parties start around midnight! Before 00. 00, you will meet there only few people, so it is better to go for the dinner and then come to Bairro as Portuguese people do. All pubs are open till 2 am and in the weekend till 3 am.
If you prefer another way of spending your night time, you can go to some clubs, like MusicBox or Alive Bar (ESN party) and LUX (15€ for entrance, selection), Gossip, Loft (Santos) or Bedroom (Bairro Alto).
To finish this long student accommodation guide, we would like to say that Lisbon was the best choice if you enjoy 'value for money' and enjoy the mediterranean lifestyle.