Latest Reviews
Bundoora | RMIT Bundoora – Walert House | 4 Bedroom Apartment
Rated
5
/5 based on
15
customer reviews
RMIT Bundoora – Walert House, has everything you could possibly need. Located on the RMIT Bundoora West Campus, this modern building offers: – Spacious study rooms – A state-of-the-art cinema room – Outdoor BBQ area with herb garden – Gourmet kitchens – A pool table and games rooms – FREE laundry – Secure bike storage […]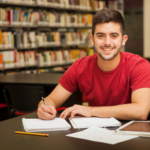 Holaaa!! I am from Andalucia and booked a student room in Barcelona. Great location and enjoy my time. Gracias:)
Carlos
Holaaa!! I am from Andalucia and booked a student room in Barcelona Great location and enjoy my time Gracias:)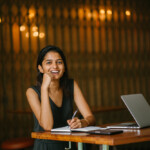 I went from India to London – an adventure! I booked a student accommodation at this platform. Great experience! 
Prisha
I went from India to London - an adventure! I booked a student accommodation at this platform Great experience! 
I am from Amsterdam and I am in Seville for an Internship and practice my Spanish. I have a cheap and amazing room, love it!!
Lieke
I am from Amsterdam and I am in Seville for an Internship and practice my Spanish I have a cheap and amazing room, love it!!
Student Accommodation Melbourne
Fancy to enjoy your student life in Melbourne? It's the second-most populous city and the capital of Victoria in Australia. This city is on the coastline with a diverse population of over 5 million. Over 2 million students from all over the world travel to this city to pursue their education. So you will not have any issues to find other students haha. It is also famous for its mesmerising attractions and student accommodation Melbourne options. Melbourne student accommodation options are located near renowned universities like Victoria University, University of Melbourne and Monash University.
You could find suitable housing and Melbourne student accommodation options at reasonable prices with Studentroomrentals.com With a wide variety of comfortable, luxurious, affordable student houses, Melbourne student accommodation options include a broad range of non-ensuites, ensuites, studios, and shared apartments. The budget of Melbourne student accommodation varies from AUD$180 to AUD $1000 per week, including all the bills.
Student Accommodation Melbourne Locations
Looking for the student accommodation in Melbourne? Located right next to the major Retail and Entertainment Precinct and only minutes away from universities, University Square and Infinity Place provide the ultimate location for students. Getting to lectures couldn't be easier with the University of Melbourne and RMIT just a short walk away. The Melbourne Business School is just across the road and transport links give you easy access to most major UoM schools and colleges in the city. It really is some of the most conveniently located student housing in Melbourne. And it's not just the location that'll blow you away – wait until you take a look inside.
Student residence Melbourne info
As well as all kinds of stunning rooms, the social spaces in our residences leave others for dust. Cinema rooms, gaming areas, BBQ terraces, gyms, rooftop gardens – it's all yours. Some of the Melbourne residences share facilities too, so you don't have to worry about missing out. Plus you get fantastic amenities like air conditioning, high-speed internet, 24-hour residence team support and all-inclusive bills. It's easy to see why we think ours is the best student housing in Melbourne. We're pretty sure you'll agree – take a look at the options below and see what you think.
Melbourne student accommodation is highly beneficial. Living in this city could be expensive but careful assessments and planning can help you from spending extra Australian dollars. Students are recommended to have a budget of AU$2,500-AU$5,000 per month, inclusive of all living expenditures and other personal expenses.
Study in Australia costs
Food: AUD $100-AUD $150 per week
Gas and Electricity: AU$150-AU$250 per week
Internet and Mobile Phone: AUD$70-AUD$100 per month
Dinner at a restaurant: AUD$60-AU$120
Laundry: AUD$15-AUD$50 per week
Clothing: AUD$100-AUD$1000 per month
Travel (buses and trains): AUD$150-AUD$300 per month
Movie Ticket: AUD$40-80 per month
What is Student life in Melbourne like
Students need not worry about unwinding after a long week. Student life in Melbourne is dynamic as the city offers vibrant and lively places. If you are into premium dining, then Red Spice Road, Lake House, and Chin Chin are among some of the finest restaurants in Melbourne that offer lip-smacking cuisines. The Toff in Town and Prince Bandroomise are among the go-to bars if one is in the mood to unwind with some drinks and live music. Are you feeling like letting it go and grooving to the trendy beats? Well, then Revolver Upstairs and Radar are just the places for you. They are among the city's most famous clubs and guarantee a nightlife filled with fun, joy, and a spirit of excitement for your student life in Melbourne already. If not, buckle up because the city offers quality education and student life.
Things to do in Melbourne for students
In a city as large as Melbourne, there is a lot to do for a student. Start in the heart of Melbourne's city center. Admire beautiful Victorian buildings and shopping arcades as you ride the tram. Wind up narrow lanes scattered with street art and make a note of any little wine bars or restaurants you want to return to later with friends. Walk by the river, cross over to Southbank and look back at the city skyline and gardens. Head east to St Kilda and walk along The Esplanade watching kayaks and swimmers. Head to the leafy North East on a bike ride, relax on the grass at Prahran baths or bushwalk in the Dandenong Ranges outside the city. Wherever you go, you'll find cool cafés serving up superb brunches and amazing coffee.
If you want to admire your new home city from above, take a lift to the top of the Eureka Tower, which has the highest public vantage point in the Southern Hemisphere at 285 metres (935 feet). It offers great views of Melbourne and the surrounding area.
Studying in Melbourne
With almost five million inhabitants, Melbourne has a large number of universities. The University of Melbourne was established in 1853, making it one of the oldest universities in Australia. It's also one of the best, being the highest ranking university in Australia and number 32 in the world in the Times Higher Education rankings for 2020. About 50,000 students study there, around 12,000 of whom are from outside Australia. The international students come from 130 different countries, so if you're looking for an international atmosphere, look no further.
Universities in Melbourne
Monash University is the other Melbourne university that made the Times Higher Education's top 100 list of universities of the world, coming in at number 75. The university was established in 1958 and today has about 70,000 on-campus students. With 27,000 international students, Monash University is another great option for those looking for an international atmosphere with lots of different cultures present. The university consists of several campuses, among them the Clayton campus and the Caulfield campus.
La Trobe University was established in 1964, making it the third oldest university in the state of Victoria. Today there are about 39,000 students enrolled at the university. Victoria University was established as an education institution already in 1916 and received university status in 1991. Today it is a dual-sector university that offers both vocational and higher education. It has several campuses in the Melbourne CBD (central business district).
Other notable universities in Melbourne include RMIT University (Royal Melbourne Institute of Technology), Deakin University and Swinburne University of Technology.
Culture and shopping in Melbourne
If you feel like getting a dose of culture, head over to the Federation Square, a trendy arts and culture venue on the edge of the Melbourne central business district. Located next to Flinders Street station, it's easy to reach by public transport and is also a great place to spend an evening as it also boasts cafes and bars.
Another great place to hang out both during the day and night is Chapel Street, a famous shopping street, where you can find anything from vintage to high fashion. With many nightclubs, Chapel Street is also a great place to party.
Other great places to shop are the historic Queen Victoria Market, the largest open air market in the Southern Hemisphere that was established already in the 1860s and the giant Melbourne Central Shopping Centre, which boasts over half a million square feet of retail space and almost 300 different shops and services.