Latest Reviews
Tokyo | Kamikita House | Share Nest (6-Bed Apartment) | 52+ Weeks
Rated
5
/5 based on
25
customer reviews
General Introduction: In March 2020, this student accommodation opened in Shimotakaido, Suginami-ku, Tokyo. An 8-minute walk from Kamikitazawa Station on the Keio Line, and a 10-minute walk from Sakurajosui Station. Cherry blossoms in full bloom can be seen in spring, embodying Japan's unique culture and rich nature. Basic Information: ✓6-person Apartment ✓6 Beds in this […]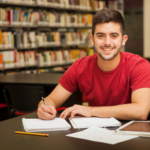 Holaaa!! I am from Andalucia and booked a student room in Barcelona. Great location and enjoy my time. Gracias:)
Carlos
Holaaa!! I am from Andalucia and booked a student room in Barcelona Great location and enjoy my time Gracias:)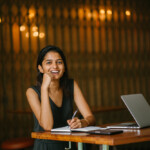 I went from India to London – an adventure! I booked a student accommodation at this platform. Great experience! 
Prisha
I went from India to London - an adventure! I booked a student accommodation at this platform Great experience! 
I am from Amsterdam and I am in Seville for an Internship and practice my Spanish. I have a cheap and amazing room, love it!!
Lieke
I am from Amsterdam and I am in Seville for an Internship and practice my Spanish I have a cheap and amazing room, love it!!
I am from UAE. I study in Portsmouth, great city. I booked at this platform and worked well.
Rashid
I am from UAE I study in Portsmouth, great city I booked at this platform and worked well
hoihoi iedereen die een avontuur aangaat in het buitenland. Als je opzoek bent naar een fijn snel geregeld verblijf ga dan zeker snel verder kijken op deze website. Ik wil jullie heel erg bedanken voor deze snel geregelde verblijfplaats. Ik hoop er een super tijd te beleven! Nogmaals bedankt!
Bernadet
hoihoi iedereen die een avontuur aangaat in het buitenland Als je opzoek bent naar een fijn snel geregeld verblijf ga dan zeker snel verder kijken op deze website Ik wil jullie heel erg bedanken voor deze snel geregelde verblijfplaats Ik hoop er een super tijd te beleven! Nogmaals bedankt!
Student Accommodation Tokyo
Tokyo is a vibrant metropolis with a unique culture that is ideal for growing minds and adventures for students. Studentroomrentals.com will assist you to easily find student accommodation Tokyo, one of the world's most diverse cities. Our student accommodation in Tokyo options offer affordable and convenient student housing that is equipped with all the modern student amenities. We have student accommodation Tokyo ; studio's, shared rooms and private rooms for rent that are in student friendly neighbourhoods close to the city's universities, attractions, and subway stations.
Please find above the type of rooms what we have. Please use the Booking request form at this page to check the availability etc. and book directly with the owner.
What you need to know about Tokyo
Originally called 'Edo,' Tokyo is the capital of Japan and one of the largest cities in the world.
Tokyo has survived major fires in the Edo period, a devastating earthquake in 1923, and bombings during WWII, to become the core of Japan's economy, politics, and culture. It is one of the leading cities in Asia for the development of economies and high-tech industries. This extends to the higher education sector too, with the country providing an overall student experience that is in line with the best in the world. You will not be bored and the quality of education is amazing!
The city of neon lights, cherry blossoms, and technology was named the second-best student city in the world in QS Best Student Cities Rankings for 2021 and 2022.
A diverse and safe city
Tokyo is an international city that is full of contrasts. It is where the past meet the present, and where the ancient mixes with the modern, in harmony.
Steeped in technology and innovation, yet still deeply rooted in thousands of years of tradition and heritage, it is a city with a dynamic mix of modernity and tradition. Tokyo is where modern, state-of-the-art skyscrapers sit side-by-side with ancient temples, and where you can play with the latest tech gadgets one minute and be in awe of the sight of ancient crafts the next.
With bustling city streets, a vibrant and unique local culture, and a distinct urban character, Tokyo offers one of the most stimulating student environments in the world. This vibrant and diverse metropolis has something to offer everyone who visits, whether it's for study, travel, or work.
A unique and welcoming culture
Technological innovation and ancient tradition are not the only things that are at the forefront of Japanese culture. The majority of Japanese locals are very polite and good-natured.
Despite its reputation of being homogenous, there is a deep-rooted culture of genuine care and respect (omotenashi) towards foreigners in Japan. You will be met with warmth and kindness from the locals in Tokyo, especially if you speak a bit of Japanese and embrace their local customs and culture. English is widely spoken, no worries!
A multicultural city
The rich natural environments of Tokyo and the city's distinct districts and neighbourhoods also add to the unique experience. Tokyo is not only good at balancing the old with the new, it also possesses an eclectic mix of local and foreign.
The city has become increasingly multicultural in the last 10 years, hosting approximately 550,000 foreigners, and attracting over 15 million tourists from across the world in 2019. So, you'll never be short of people to meet or things to partake in regardless of where you are from.
Innovative and inventive
Tokyo is a city on the cutting edge, and it doesn't shy away from change. It has developed rapidly from a cultural city embedded in tradition into a city that is at the forefront of innovation.
From robots to smart cities, Tokyo is often admired for its state-of-the-art technology and has earned a strong reputation for its tech-savvy attitude. It's a gadget paradise for those who love all things sleek, new, and technologically advanced.
A city of colour
Tokyo is not a concrete tech-crazed jungle though. It's also a city that's full of colour and serenity. The city has an abundance of neon lights, and many tranquil parks and pristine gardens to escape from the hustle and bustle of the city's streets.
Student life in Tokyo
Student accommodation Tokyo is what we could assist with, how about to live there? Is it student friendly ? Tokyo not only provides a high level of education, the city is also considered the entertainment hub of Japan.
From shopping to eating out, exploring nature, hiking, bowling and sports to cinema and karaoke, Tokyo provides many options of entertainment and plenty of cultural attractions to explore when you want to take a break from your studies. Karaoke, is so much fun!! Definitely a must to do with your new friends.
The city is home to a plethora of restaurants, many art galleries and museums, temples, shrines, shops, prestigious entertainment, and events that celebrate the city's rich history and culture.
Cultural festivals
Tokyo offers some interesting festivals year-round. Plenty of firework display events ("Hanabi Taikai") are held during the summer months.
The Sumidagawa Fireworks Festival, whose origins can be traced all the way back to 1732 is one of the most popular fireworks festivals in the city. Held every July, the event attracted close to one million attendees in 2019.
What to visit in Tokyo
Tokyo abounds with tourist attractions. Some of the city's most famous are:
Asakusa distict and the Sensō-ji temple
Akihabara district and the electric town
Harajuku district
Meiji Shrine
Tokyo Tower
Tokyo Skytree
Tokyo Imperial Palace
Tsukiji and Toyosu Markets
Tokyo Disneyland
Tokyo DisneySea
FujiQ Highland
Yomiuriland
Tokyo Dome CityKaraoke is one of the most popular pastimes in Japan and you'll have plenty of opportunities to express your inner superstar and sing your heart out in Tokyo with music venues like 1Kara, Amour Bar & Karaoke, and Glam.
Catch a film with friends in the famous and very state-of-the-art TOHO Cinema, or enjoy bowling, ping-pong, billiard, darts, roller-skating, and other indoor activities at the famous ROUND1.
For more fun activities and attractions, visit Ikebukuro, a commercial and entertainment district in Toshima that offers plenty of entertainment, museums, an aquarium, a planetarium, and an indoor amusement park. For something different, visit Odaiba, a high-tech entertainment hub on an artificial island in Tokyo Bay, see a sumo tournament (basho), or enjoy a classical performance at a historical kabuki theatre.
If you want to deepen your understanding and appreciation of Japanese culture, head to the Roppongi District and visit the Mori Art Museum and Observatory.
What to eat in Tokyo
Tokyo is home to more Michelin-starred restaurants than any other city in the world. So, food is a big part of the framework of the city. Like its culture, the food scene in Tokyo is diverse. It's common to find upscale cuisine establishments and inventive street food stalls sharing the same street. You'll also be spoilt for choice, because when it comes to food, there's much more to Tokyo than just fresh sushi and sashimi.
The local cuisine is one of the most intriguing in the world. You'll find some of the famous Japanese dishes including soba, tempura, and washoku in Tokyo. Enjoy Japanese street foods like the ball-shaped takoyaki, an array of delicious noodle dishes, and Japanese barbecues. As well as Japanese specialties, you'll also find types of cuisines from all corners of the globe.
The vibrant and bustling district of Shibuya, which is very popular among young people, has a wide range of restaurants preparing all styles of food imaginable.
Transportation system
Tokyo's transport system is hard to rival. If you find yourself wanting to explore more of what Tokyo and Japan have to offer during breaks from uni, you can move around in a comfortable, quick, and reliable way.
Tokyo boasts a well-developed public transportation system of trains and buses, which makes getting around the city at any time a total breeze. Its transport system is notoriously punctual, convenient, and inexpensive. Though overcrowded at times, the city's efficient and clean subway network can get you wherever you need to be at a rapid speed.
Shopping
The famous district of Harajuku is a must-visit for shopaholics. The buzzing area, renowned for colourful street art and youth fashion, has several quirky vintage clothing stores, cosplay shops, traditional upmarket boutiques, as well as dessert shops.
Cost of living in Tokyo
While Tokyo is said to be the most expensive city in Japan and one of the most expensive in the world, it still made the top 80 cities (73rd) in the world for affordability in QS's 2022 Best Student Cities Rankings.
It's still more affordable than some of Europe's top student destinations, such as London. There are several outlets which are reasonably priced such as supermarkets and 100-yen shops that provide daily shopping round the clock. Saying this, we think that Tokyo is definitely affordable.
Furthermore, the city's exceptionally high quality of life will likely make up for its relatively high cost of living. Tokyo's streets are not only easy to traverse, they're also very clean and extremely safe for locals and foreigners alike.
Where to study in Tokyo?
The education system in Japan is considered one of the best in the world, with 12 universities making it into the 2022 QS World University Rankings. Tokyo possesses some of the highest-ranking universities in the country.