Reviews
Portsmouth | Standard Studio
Rated
5
/5 based on
15
customer reviews
General Introduction: When you're not studying (or partying!), this coastal student destination has other great places to stay. Portsmouth's historic shipyards are renowned for their shipbuilding heritage and are a must see at least once if you live here. After you've seen enough of the old ships, there are other things to do such as […]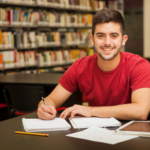 Holaaa!! I am from Andalucia and booked a student room in Barcelona. Great location and enjoy my time. Gracias:)
Carlos
Holaaa!! I am from Andalucia and booked a student room in Barcelona Great location and enjoy my time Gracias:)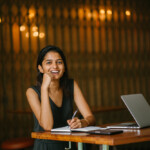 I went from India to London – an adventure! I booked a student accommodation at this platform. Great experience! 
Prisha
I went from India to London - an adventure! I booked a student accommodation at this platform Great experience! 
I am from Amsterdam and I am in Seville for an Internship and practice my Spanish. I have a cheap and amazing room, love it!!
Lieke
I am from Amsterdam and I am in Seville for an Internship and practice my Spanish I have a cheap and amazing room, love it!!
Student Accommodation Portsmouth
Portsmouth is a fantastic place to live and study; the city is student-friendly and there is a huge range of affordable student accommodation Portsmouth to choose from. Everything's close by in Portsmouth. One minute you could be standing on the deck of a historic ship, the next you could be walking down a bustling shopping street, browsing a gallery or sitting on the beach. The city is flat (perfect for cycling!) and everything's close by, so it's easy to get around. By night, Portsmouth comes alive with cool gigs, bars, restaurants, clubs and shows. As a city campus, all our teaching and most of our residences are in the centre of Portsmouth, so the University and city's facilities are right on your doorstep. The campus is made up of over 40 buildings, interspersed with green spaces and communal areas such as cafés and coffee shops.
Our student residences e.g. Fountain hall, is a great place to meet international students, you will not feel alone. Students have unrestricted access to shared televisions, pool tables, table tennis tables, a projector for movie nights and football games, and more. The halls have comfortable inside and outside internal courtyard spaces where you can relax, study, and socialize in a safe environment. We have private rooms and studio's for more privacy. Just use the search option at the top of this page to filter your perfect student accommodation Portsmouth.
Portsmouth as a perfect student city
The UK's only island city offers a great location on the South Coast to carry out your studies. Being a smaller city that houses over 20,000 students, there is a very strong sense of community in Portsmouth and you're never too far from your nearest budget supermarket, high-street store or vibrant evening bar. The University of Portsmouth is a prestigious institution, known for its impressive student satisfaction rating. Highbury College is also located north of the city, offering an impressive range of courses and fantastic facilities.
Studentroomrentals.com in Portsmouth puts you in a central location, perfect for easy access to the university and all the city's amenities. All the university's excellent facilities are just minutes from your door, perfect for early morning lectures or late-night study sessions in the library. Read our Portsmouth Study guide for more info.
With everything being conveniently placed in one area, all our student housing in Portsmouth puts you a stone's throw away from the city's best amenities. Fountain halls, for example could not be in a more ideal location, putting you directly in between Victoria Park, Portsmouth & Southsea Station and Commercial Road. Victoria Park offers a large green space to get out for a jog, meet with friends or simply catch some fresh air. Portsmouth & Southsea offers great rail links to the rest of the UK, with regular trains for London, and Commercial Road is Portsmouth's local high street.
Beach and city vibes
There are a number of reasons to love being a student in Portsmouth, another being the fact you're never too far from a beach. Our student accommodation Portsmouth puts you within walking distance of the city's various beaches, offering a unique place to take a break from your studies, get involved in water sports, or simply soak up the sun during the summer months. Explore studentroomrentals.com and make the most of your time studying in Portsmouth.
The Perfect Location
Want to roll out of bed and be in your lecture within 10 minutes? Then Portsmouth is the place for you. Everything is so conveniently placed in one area, with student halls very, very close by. Most other student accommodation is also only a free bus journey away, with services running regularly and until late.
And then there's the sea. Being an island city, there's a sprawling coastline and several beaches nearby for water activities or simply a relaxing day away from studying. With all of the stresses of studying and uni life, it's a great place to refresh.
What's more, Portsmouth & Southsea train station is close by, with regular trains to London and other parts of the UK, so visiting home is easy. Or, if you are on a budget, The Hard Interchange allows you to make the most of cheap coach travel all around the UK.
The nightlife of Portsmouth
As so many places are within a minute of each other, it's hard not to have a good night out in Portsmouth. Start your night out in Mr Myagis and then go next door to Astoria or move on to Popworld, Zanzi, or, if you're feeling like a trek, Eden or Pryzm.
All hold themed events, so you can be sure that there will be something you enjoy. From indie nights and festival parties to performers with fire batons and classic disco, Pompey has something for you all.
Wednesday night is the main event, with Purple Wednesday (the official student night hosted by Popworld) as popular as ever. If you aren't into clubbing, don't worry. There are plenty of pubs for you to chill out in and a couple of theatres with a wide variety of shows (and discounted tickets for students).