Reviews
Madrid | Deluxe Studio
Rated
5
/5 based on
15
customer reviews
General Introduction: Here's your chance to live in a single room or shared apartment in one of our most impressive rooms, with views to match! Madrid city center is just a 20-minute drive away and the Europa-Madrid University is a 20-minute walk away. There are several bus stops within walking distance, so there are good […]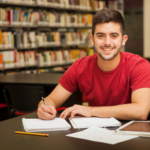 Holaaa!! I am from Andalucia and booked a student room in Barcelona. Great location and enjoy my time. Gracias:)
Carlos
Holaaa!! I am from Andalucia and booked a student room in Barcelona Great location and enjoy my time Gracias:)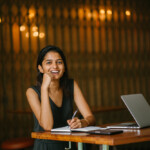 I went from India to London – an adventure! I booked a student accommodation at this platform. Great experience! 
Prisha
I went from India to London - an adventure! I booked a student accommodation at this platform Great experience! 
I am from Amsterdam and I am in Seville for an Internship and practice my Spanish. I have a cheap and amazing room, love it!!
Lieke
I am from Amsterdam and I am in Seville for an Internship and practice my Spanish I have a cheap and amazing room, love it!!
Student Accommodation Madrid
Student accommodation Madrid ? Madrid is a vibrant student city with a lot of fun things to do, both day and night. It's filled with lots of great places to discover, mouth-watering cuisine and a great nightlife scene. Madrid's amazing public transport system makes getting around easy and convenient and the Spanish healthcare system is one of the best in Europe. This city is perfect for those relocating to study abroad, find an internship or start a new job. Did you know that you could use the Erasmus + program for Madrid? This makes your student life in Madrid a bit more affordable.
Moving to Madrid is definitely a great choice. During that move, one of the most important decisions you will have to make is deciding where and how you want to live. When it comes to finding the perfect student accommodation Madrid, most young students choose to rent a room or to have your own studio to have a bit more privacy. Another popular option to look for student housing in Madrid is renting a room in one of the many student residences in Madrid. We work with the best student residences in Madrid who has an internal gym, restaurant, laundry etc. all you need for a comfy student accommodation Madrid.
Why should I study in Madrid
Spain is a paradise for food lovers, and where else than the capital will you find some of the best tapas? Visit the Mercado San Miguel for some gourmet local specialities, the tasty tapas (especially their tortilla) and a lively young atmosphere. Another thing which makes Madrid a good student city is that it is a lot cheaper than other European cities. Travel, student accommodation, restaurants, and bars are all more affordable than big cities such as Paris or London. Though the city offers great transportation facilities yet it's easy to visit everything on foot.
Set on the River Manzanares, Madrid is the capital and the most populated city of Spain. From historical gems and world-class art to picturesque parks, and incredible food scene, Madrid has got everything for you. The city holds a special place as the political, economic and cultural centre of Spain. If you're looking for an authentic taste of Spain, then Madrid is the place you should visit. It still manages to preserve its traditional roots by giving visitors a sample of real Spanish culture. The city offers many attractions and historic sites like the Royal Palace of Madrid, the National Library Building, the Royal Theatre, and the Cibeles Palace.
Due to the presence of many world-class higher education institutions, the city attracts a large volume of overseas students every year, thus making it difficult to find quality student accommodation Madrid. Also, universities in Madrid have limited capacity in their student campus, this way creating a large demand for private student housing with campus-like facilities. These off-campus accommodations are located within commutable distance of the city's top universities to help students cut down on both time and money on their daily travel. Studentroomrentals.com offers both affordable student rooms and more luxury studio's in the city centre. We are operating for many years in Madrid, if you have any questions, please drop us a message and our friendly staff is happy to assist.
Madrid for students
Madrid is a city so full of life and has many places to visit and several things to do in the city. Visit the Prado Museum which is one of the best and most popular art museums in the world. It has an overwhelming collection of masterpieces made by renaissance and baroque masters. The city's main square holds centuries of history in its cobbled streets and has been a part of everything from coronations to bullfights and beheadings. Spend a lazy afternoon having picnic with friends and messing about in a rowing boat in the lake of the most beautiful park in Madrid, Retiro Park.
University of Madrid
It boasts a large number of public and private universities, some of which are among the oldest places of higher education in the world. The Complutense University of Madrid (UCM) is the 2nd largest university in the country and one of the oldest universities in the entire world. It has two campuses, the main one in the Moncloa-Aravaca district, and the secondary campus located outside the city limits in Pozuelo de Alarcón. Both these campuses combined holds a student population of more than 120,000 students. If you are looking for student accommodation Madrid, please use the filter on this page and you will find the perfect accommodation in this amazing city.
Student life in Madrid
Madrid is a cosmopolitan and vibrant city full of life and is renowned for its fiestas. From local cocktail bars to trendy nightclubs, there are countless options for a good night out! Some of the best hangout destinations include the suburbs of Bilbao, Tribunal, Atocha, Usera, La Latina, amongst others. Football fans can watch live matches on weekends as it is home to Europe's most successful football team, Real Madrid.