Latest Reviews
London | Large Studio
Rated
5
/5 based on
15
customer reviews
General Introduction: Our range of studio and ensuite rooms mean there's something to suit your budget, from Classic and Standard rooms up to Large and even Extra Large options. They all come with a comfy bed including under-bed storage and a bed lamp, TV monitor, desk with chair and lamp, shelving, a small cupboard, and […]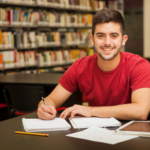 Holaaa!! I am from Andalucia and booked a student room in Barcelona. Great location and enjoy my time. Gracias:)
Carlos
Holaaa!! I am from Andalucia and booked a student room in Barcelona Great location and enjoy my time Gracias:)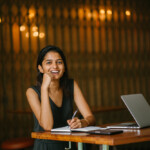 I went from India to London – an adventure! I booked a student accommodation at this platform. Great experience! 
Prisha
I went from India to London - an adventure! I booked a student accommodation at this platform Great experience! 
I am from Amsterdam and I am in Seville for an Internship and practice my Spanish. I have a cheap and amazing room, love it!!
Lieke
I am from Amsterdam and I am in Seville for an Internship and practice my Spanish I have a cheap and amazing room, love it!!
Student Accommodation London
Fancy your own private bathroom and kitchen? Our student accommodation London residences are located in the city centre of London, for students who want stylish independent living. You'll be located nice and close to UCL, Middlesex University, St Martins College of Art and Design, Central Saint Martins, Central School of Speech & Drama, and many more! Doing an internship in London or a language course? Jump on the tube and enjoy the centrally located student rooms!
Our contemporary student accommodation is in a perfect location with fabulously colourful rooms and good vibes all around. Each student room comes with a big comfy bed and your very own en suite, TV and private kitchen area. Use the filter on this page if you prefer a more affordable student accommodation london.
Sit outside with a hot cup of coffee and soak up the panoramic views across the city on your rooftop terrace, because this kind of luxury student living is what we also have ! When you've had a tough day at uni, sit back, relax, and snuggle into your bed with the TV on and a nice hot choccy.
If you've got any questions, our friendly hospitality team is always on hand to help you during the day with any questions you may have, big or small! Now it's all down to you to make the most of this vibrant, cool area and live your best student life!
Public Transport in London
The best way to get around London is the rapid-transit London Underground, or what locals call "the Tube." You can even take the Tube from Heathrow Airport (LHR) when you arrive in the uK – one of the world's busiest airports – into the city center. This widespread and efficient system stretches throughout London and beyond, and it is relatively easy to navigate. Buying an Oyster card will further simplify your travel since it can be used on the Underground system, as well as on city buses and other forms of transportation. Visitors should also bring a comfortable pair of walking shoes since meandering is the most atmospheric way to traverse the city. If you need a little guidance on where to wander, consult a local by taking one of London's top tours. Are taxi's cheap ? London's famous black cabs can be found throughout the city, as well as in designated lines at busy train stations, airports and hotels. When you're hailing one on the street, keep in mind that a lit-up taxi sign means it's available. Cabs are metered, and fares vary by time of day and distance. There's always a minimum fee of £ 4.20, but a journey of a mile or more will cost at least £ 6.20. You can pay with cash – or quid, as the Brits say – but all cabs accept credit and debit cards (with no extra charge) via contactless payment devices. Just download the Uber app will do as this is super cheap in London and come in handy on a rainy day.
Why Study in London?
Did you know that you could live in a cosy student accommodation in the heart of London? And just a short 6 minute walk to London School of Economics? If not, well our former Victorian building – Finsbury House – has been converted into student accommodation and nestles itself right in the city centre. Learn English, live in the city centre of London, meet people from all over the world, enjoy London…crazy – right?
We are offering a range of student studios, rooms and apartments, featuring both single and double beds, 24 hour Security with CCTV, you're guaranteed a pleasant stay whilst living here. Each room comes with its own study area, kitchen, and / or private bathroom, comprising a shower, washbasin, and WC.
Enjoy socialising with others? On the lower ground, our London student accommodation offers a communal room, cinema, gym and a study room to catch up on those deadlines! We have the best student residence London in our portfolio!
When it comes to exploring, well – it's London, the capital city of the UK…you're spoilt for choice! From visiting historic museums to eating at Michelin-starred restaurants, there's a never-ending list of things to do here on your days off from university!
Looking forward living here? Make sure to get in touch and we will be able to help you through the booking process!