Latest Reviews
Copenhagen | Whole Deluxe 2 Bed Apartment
Rated
5
/5 based on
15
customer reviews
General Introduction: This student accommodation is a short walk, bike or metro ride from all of Copenhagen's major universities, attractions and student hangouts. KU South Campus is right across the street, 2 minutes walk to Eillandsbriggen Underground Station and next door is his Rema 1000 so everything you need is at your doorstep. The Studio: […]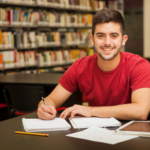 Holaaa!! I am from Andalucia and booked a student room in Barcelona. Great location and enjoy my time. Gracias:)
Carlos
Holaaa!! I am from Andalucia and booked a student room in Barcelona Great location and enjoy my time Gracias:)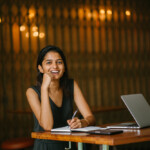 I went from India to London – an adventure! I booked a student accommodation at this platform. Great experience! 
Prisha
I went from India to London - an adventure! I booked a student accommodation at this platform Great experience! 
I am from Amsterdam and I am in Seville for an Internship and practice my Spanish. I have a cheap and amazing room, love it!!
Lieke
I am from Amsterdam and I am in Seville for an Internship and practice my Spanish I have a cheap and amazing room, love it!!
Student Accommodation Copenhagen
Copenhagen is very popular as a student city. Internship Copenhagen, exchange semester Copenhagen etc. The Danish capital is an amazing student city. Please find above the student accommodation Copenhagen what we have available. Filter on price and select the listings to see the location. Just fill in your details at the contact form and you could contact the landlord directly. No booking fees or hassle. Studentroomrentals.com is a marketplace for students to connect directly to landlords.
Where to live in Copenhagen
We recommend that you search early and always compare all the options available in Copenhagen, so you can make sure you have chosen the best student accommodation Copenhagen based on your requirements.
to find student accommodation in Copenhagen at a good price we will have to take into account its location. City centre areas are considerably more expensive and not all students can afford a room or a flat in these areas.
Regardless of this, we will give you the information you need about some neighbourhoods where you can stay during your study or internship in Copenhagen. The final decision is yours, since only you know what you need, if you want to be close to one side or the other, if you prefer a quiet area with more atmosphere, etc.
Apartments for rent in Amager
For students, Amager is an ideal location to search for apartments for rent as the university of Copenhagen is located in this area. It is a middle-class neighbourhood that is located between the airport and the centre of Copenhagen. Prices are cheaper in this area and it is very well connected to the rest of the city. The area has perfect public transport connections to live an affordable student life.
Apartments in Osterbro
The residential neighbourhood of Osterbro is much more expensive than the previous one but it is located in a very well connected place by both the metro and buses. The rental cost is medium-high as it is a neighbourhood where many families and older people live, which makes it a quiet place to live.
Rooms for rent in Vesterbro
Vesterbro was formerly a working-class neighbourhood that has been transformed into the hipster neighbourhood of Copenhagen. This has led many students and young people to want to live in this place. In this area is the Istegade red-light district, in which we do not recommend living.
Erasmus accommodation in Indre By
The well-known centre of Copenhagen is called Indre By and the price in this area is much higher. Of course, if you can afford it, it is an ideal place to live, with all services nearby and connected to the rest of the city by public transport.
The supply of rooms for rent for students in Copenhagen is not much better, the existing demand for this type of accommodation being very high. In part, it is understandable since, as we have mentioned before, private apartments are much more expensive than in other cities.
In this case, we can say that a room for rent for students in Copenhagen can be around € 600-900 per month. In the best-case scenario, you can find cheaper accommodation even if that means moving a bit away from the centre.
You have to know that the demand for rooms for rent in Copenhagen is very high, so we recommend that you look ahead to find an accommodation according to your needs that has a good price. Just book early at our website.
Finding a student apartment for rent in Copenhagen at a good price is quite complicated as the demand is very high and the prices are not affordable for all budgets. Also living costs e.g. having a beer could be expensive. On the other hand, to high standards of living is amazing! You feel safe, fresh food, and the city is just stunning.
To find cheaper accommodation in Copenhagen we are going to have to pull the old trick of moving away from the centre, locating ourselves on the periphery to save on monthly rental expenses.
The price of student rental apartments in Copenhagen is varied. Prices can be between € 900 and € 1500 per month. These prices can even increase depending on the location. The positive point is that if you are looking for roommates, this expense is distributed among those who live in that apartment.
Quick facts about living in Denmark:
Total population of Denmark: 5.8 million.
Capital and largest city: Copenhagen (other major cities: Aarhus, Odense and Aalborg).
Currency: Danish krone (DKK or kr).
Land area: Denmark proper is 42,933 sq km while the entire kingdom is 2,220,930 sq km.
Official language: Danish, but English is widely spoken, as well as some French and German.
Climate: Average July temperature is 63ºF (17ºC) while in February the average is 32ºF (0ºC).
Total expats: 2018 government figures say 770,397 people of "foreign heritage" live in Denmark. Of those there are about 10,000 U.S.-born residents, 15,000 from the U.K., and just under 3,000 from Australia.
Benefits of living in Denmark
So why is living in Denmark as a foreigner such an attractive proposition? There are lots of countries out there that are open to accepting foreigners looking to live and work away from their home country — what's so great about living in Denmark as an expat?
One big draw is that the standard of living in Denmark is remarkable for a variety of reasons.
The lifestyle
As you'll read in just about every published article talking about Danes and the pros and cons of living in Denmark, citizens, expats and visitors alike remark on how happy the people of Denmark are.
The lifestyle in Denmark is very human-oriented, with an emphasis on culture, education, and social programs. All of these factors contribute to a very high standard of living in Denmark that is the envy of nations around the world.
Denmark also offers plenty of opportunities for enjoying a buzzing, cosmopolitan city life, with 16 Michelin-starred restaurants and a hopping music and arts scene, especially in Copenhagen.
But the benefits of living in Denmark also include plenty of gorgeous, natural places to enjoy some quiet camping, hiking, and time at the seashore. In fact, the waters around Copenhagen are so clean that they have earned a coveted "blue" rating for cleanliness.
Many Copenhagen residents enjoy a pre or post-work exercise session by swimming laps right in the harbour. Indeed, health and fitness are also important factors to consider when thinking about emigrating to Denmark, with its bicycle culture and pedestrian-friendly streets.
The Danish government and citizens are also rightly proud of a strongly green-oriented outlook that prioritises environmental as well as human factors as paramount considerations in city planning.