Latest Reviews
Brighton | Brighton Residence | Medium En Suite – Middle
Rated
5
/5 based on
15
customer reviews
General Introduction: The Brighton University campus is right next to this student accommodations. The residence is also suitable for language schools and the University of Sussex, making it ideal for anyone studying in this vibrant city. The Room: on floors 4-7 more living space than Standard En Suite bed study desk and chair en suite […]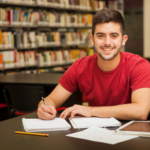 Holaaa!! I am from Andalucia and booked a student room in Barcelona. Great location and enjoy my time. Gracias:)
Carlos
Holaaa!! I am from Andalucia and booked a student room in Barcelona Great location and enjoy my time Gracias:)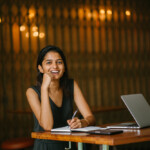 I went from India to London – an adventure! I booked a student accommodation at this platform. Great experience! 
Prisha
I went from India to London - an adventure! I booked a student accommodation at this platform Great experience! 
I am from Amsterdam and I am in Seville for an Internship and practice my Spanish. I have a cheap and amazing room, love it!!
Lieke
I am from Amsterdam and I am in Seville for an Internship and practice my Spanish I have a cheap and amazing room, love it!!
Student Accommodation Brighton
You prefer a more affordable student life compared to expensive student accommodation London and love the beach vide? Then Brighton is the place to be for you. Located on the south coast of England, Brighton is a seaside resort and one of the two main areas that make up the areas of the City of Brighton and Hove. The city offers the unique offer of city-living right on the coast (which explains the nickname London-By-The-Sea). Brighton is well known for its range of independent eateries and it's wide range of nightlife hotspots. Students attending both the University of Brighton and the University of Sussex live in Brighton to make the most of time at university.
There's plenty of student accommodation Brighton, with options to suit all manners of budgets, taste and styles.
Student House Brighton
Popular student areas across Brighton include Kemp Town, one of the liveliest quarters of the city, and the hub of the LGBT+ community. Hollingdean is one of the most sought-after areas when it comes to Brighton student accommodation. This does mean slightly higher rent prices, but as it's located in the heart of Brighton, it's got great accessibility to other areas of the city, which makes it well worth the premium. You'll find Elm Grove close by, which is a good place to settle if you're looking for easy access to the city centre, with a residential family feel at home. Brighton feels overall very residential and many students just have a bike to cycle to uni. Also to do an internship in the UK, or a language course to brush up your English then Brighton is perfect!
If you'd prefer a seafront spot away from the main hustle and bustle of city centre living, then Hove is perfect. Students living here enjoy beachfront strolls, with a cheaper price tag than central Brighton. You see yourself enjoying a sundowner here? Yeah it's pretty cool and laid back for sure!
Just north of the city centre is Round Hill, which is full of independent cafes and bars. The area is one of the best spots for getting some grub with plenty of eateries. Hannover is just next door, and is full of bright Victorian cottages and renowned pubs. If you want student accommodation in Brighton that's a bit friendlier on your wallet, Moulsecoomb and Coldean are great options, and offer a slightly cheaper alternative to those in the city centre. They're especially useful if you're studying at Brighton's Moulsecoomb campus and don't want to commute too far.
Student Life in Brighton
Ok cool, so how is it like to live in Brighton? Brighton is a great location for students, no matter what you're looking to get out of your time at university. Dubbed the UK's 'happiest city for students', it's understandable that over 30,000 students choose Brighton to call home every year. The city has a vibe like nowhere else in the UK, which is why 93% of students say they are 'very happy' here.
As well as bustling nightlife, the city is home to quirky boutique stores, historic buildings and a food scene to die for. Plus, there's the stunning beach front, which have previously been voted one of the top city beaches in the world.
If you crave city life but also enjoy spending your spare time in the countryside, then Brighton is ideal. As well as having the beach at your fingertips, Brighton is located right next to the South Downs National Park – the newest national park in the UK.
Brighton comes with its very own events calendar that's renowned across the UK, including Brighton Festival and Brighton Fringe. The city is a hub of creativity and culture, which has been pivotal in the arts and entertainment industry. The creative vibe is just one of the many attractions that's seen so many artists, musicians and actors chose Brighton as home.
As well as having an amazing social scene, beautiful surroundings, and two top-performing universities, it's also known as the most inclusive place to live in the UK. The city has a huge multicultural student community, and is actually the birthplace of Pride. The LGBT+ scene is one of the best in the world, with Brighton being named the unofficial 'gay capital'.
What's Brighton like in a nutshell?
Ever since royal party animal George IV fell in love with Brighton back in the 18th Century, the city has been a magnet for visitors in search of fun, frolics and fresh sea air. With its majestic Regency squares and crescents, iconic Royal Pavilion and famous piers, today Brighton is as well-known for being a welcoming and diverse city with a passion for culture, creativity and sustainability as it is for its historic landmarks.
With art, live music and entertainment on tap, plus an ever-growing abundance of independent shops, boutique hotels and award-winning restaurants, what more could a city have to offer? Quite a lot, it turns out! Apart from having eight miles of beach on its doorstep and being bang in the middle of a UNESCO World Biosphere Region, it also borders the magnificent South Downs National Park, which is itself an International Dark Sky Reserve. And given that it's a one-hour train journey from London and a half-hour train journey from London Gatwick Airport, it couldn't be easier to get here.
Why Studentroomrentals.com?
When it comes to finding the best student accommodation in Brighton, studentroomrentals.com have got you sorted. We make finding your perfect student pad easy, with an array of different student properties available. Whether you're after a studio or a huge house, we have plenty of options to suit your taste. Studentroomrentals.com is a marketplace who connect students and landlords. Just click 'sign up' make a Free booking request and we link you to the landlord in order to discuss all your preferences. This way you are directly in contact with the landlord, no agency fees apply, no booking fees – Easy as that!