Latest Reviews
Barcelona | Coliving Space
Rated
5
/5 based on
15
customer reviews
General Introduction: Residing in the great city of Barcelona, ​​where young professionals and students find the perfect place to study or work. With an abundant supply of accommodation, Barcelona has charming cafes, cultural zones and outdoor spaces conducive to academic and personal growth. In Barcelona, you will have an interesting experience and  make friends from […]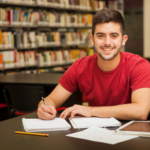 Holaaa!! I am from Andalucia and booked a student room in Barcelona. Great location and enjoy my time. Gracias:)
Carlos
Holaaa!! I am from Andalucia and booked a student room in Barcelona Great location and enjoy my time Gracias:)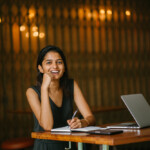 I went from India to London – an adventure! I booked a student accommodation at this platform. Great experience! 
Prisha
I went from India to London - an adventure! I booked a student accommodation at this platform Great experience! 
I am from Amsterdam and I am in Seville for an Internship and practice my Spanish. I have a cheap and amazing room, love it!!
Lieke
I am from Amsterdam and I am in Seville for an Internship and practice my Spanish I have a cheap and amazing room, love it!!
Student Accommodation Barcelona
Congratulations! You have made the big decision to come study in Barcelona in Spain, but now its time to think about your student accommodation Barcelona. If you want to live with more students from around the world and enjoy the freedom of living in an independent shared apartment in Barcelona but you don't want to give up the security of living in a residence hall, you've come to the right place. At Studentroomrentals.com we have just the right type of student accommodation Barcelona for you: fully equipped flats and rooms in "serviced apartments" especially designed to be shared and to feel like a home. Choose the neighborhood of Barcelona that appeals most to you and the type of student room and flat that best suits your purpose and reserve. Next, all you have to do is bring yourself and your suitcase to your new home in Barcelona. It's that easy.
You will spent most of the time outside
Barcelona is a bumping city with so much to do, any day at any time. With your classes, study dates, new friends and a beautiful city waiting to be explored, you may find yourself leaving the house early in the morning only to come back early the next morning.
You will make friends from all over the world
Barcelona is a hot spot for international tourists and students. With so many good universities and programs, you won't be the only outsider in your classes. Because a lot of those people aren't local, everyone will be excited about meeting new people and making friends. Our student room Barcelona residences are all centrally located, after a great evening you could basically walk home.
You will have to adjust to the Spanish lifestyle
Once you've adjusted your eating habits to the Spanish horario, the time you leave the house to leave for a party will follow. Spaniards are notorious for staying out until the sun is up and it's easy to get into this flow since some clubs don't even open until 12. It's normal to see people drinking out on the streets in the wee hours of the morning too.
You don't have to worry about the weather
The weather in Barcelona is pretty consistent throughout each season. It hardly ever rains, so you can forget about thinking whether or not to bring an umbrella with you. Summer is hot hot hot, while in winter, it's smart to wear some layers for the chilly, shady areas and the sunny, warm patches.
Weeknight parties will be normal
What's a great thing to do after your classes have finished for the day? Having a caña, of course! Student life in Barcelona is one of those things that just creeps in. No matter how hard you think to yourself "tonight I'll stay in to study", it's so easy to just step out of the apartment for one drink, it's impossible to say no. There are so many weekday events too, that you might as well give in and join the party.
Locals will treat you as a tourist
Unless you look Catalan or Spanish, you will be labelled a guiri. What gives you away? Perhaps your blond hair or you accented Spanish or the fact that you're speaking a different language with your compañeros. You won't be considered a local until you're speaking the city's language, and that's if you're lucky. Most foreigners that have been living here for years are still guiris in a Spaniard's eye.
Barcelona is cheap for students
The typical student is usually on a student budget. Barcelona is not necessarily a "cheap" place, but you will surely find venues catering from jaw-droppingly cheap to unimaginably expensive. As a student, you'll quickly learn to sniff out the places that accommodate your particular monthly allowance. The bar with the cheapest caña, tapas, café or the low-cost supermarket will be your best friends. Also to travel in Spain is cheap and Barcelona has perfect train connections with other cities. Or enjoy a relaxed beach weekend!
Healthy Lifestyle in Barcelona
Although Barcelona is a big city, the centre is rather small and easy to get around. If you're living in the central neighbourhoods, you can expect to get anywhere on foot in under 20 minutes. The city's bike-sharing programme Bicing is super affordable to residents at just under 50€ for a whole year! If you get tired of that, you can always take the reasonably priced metro, FCG or Rodalies to the parts of town that are further away.